The Importance of Architectural Studs in Urban Landscapes

Blog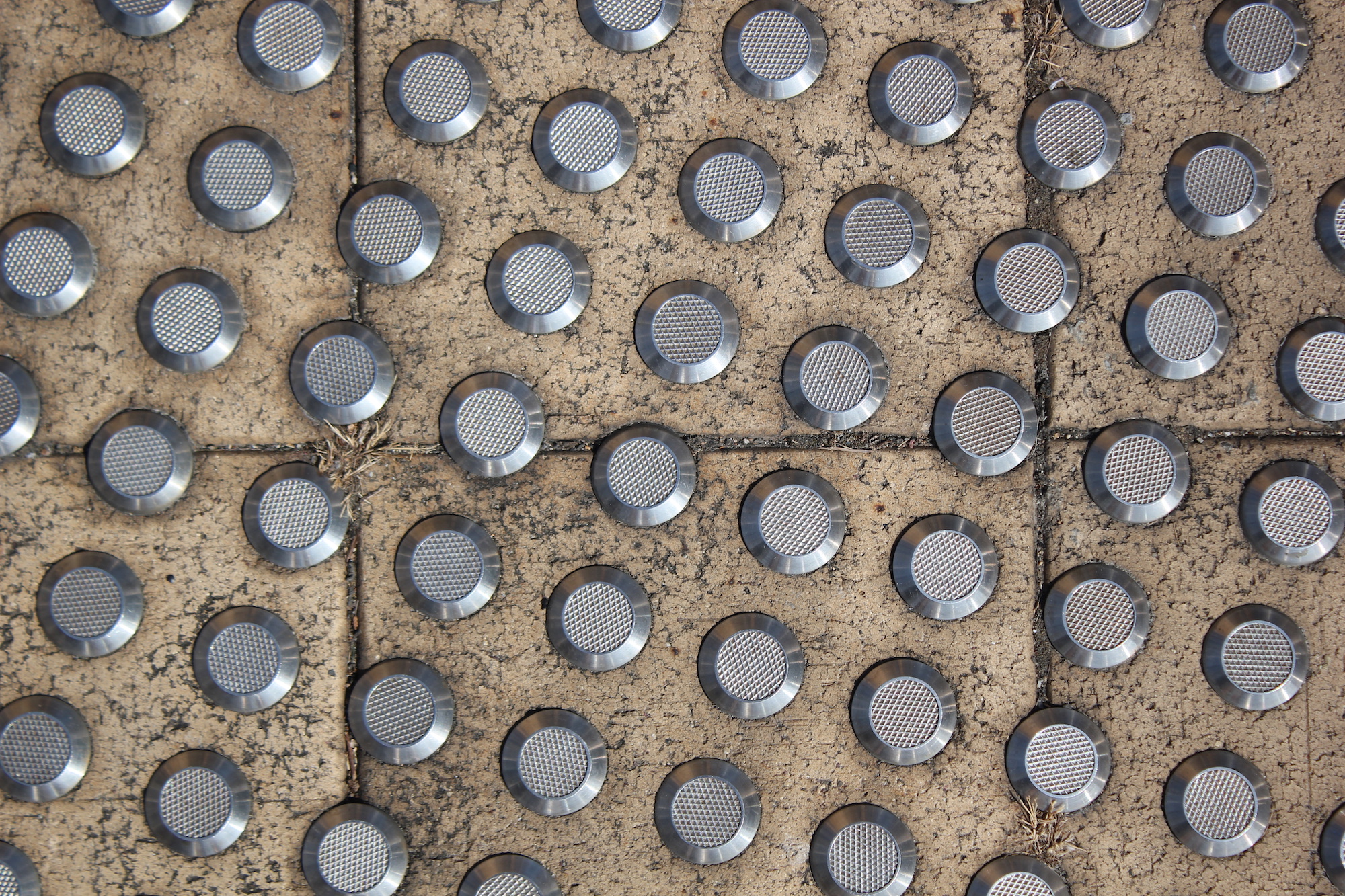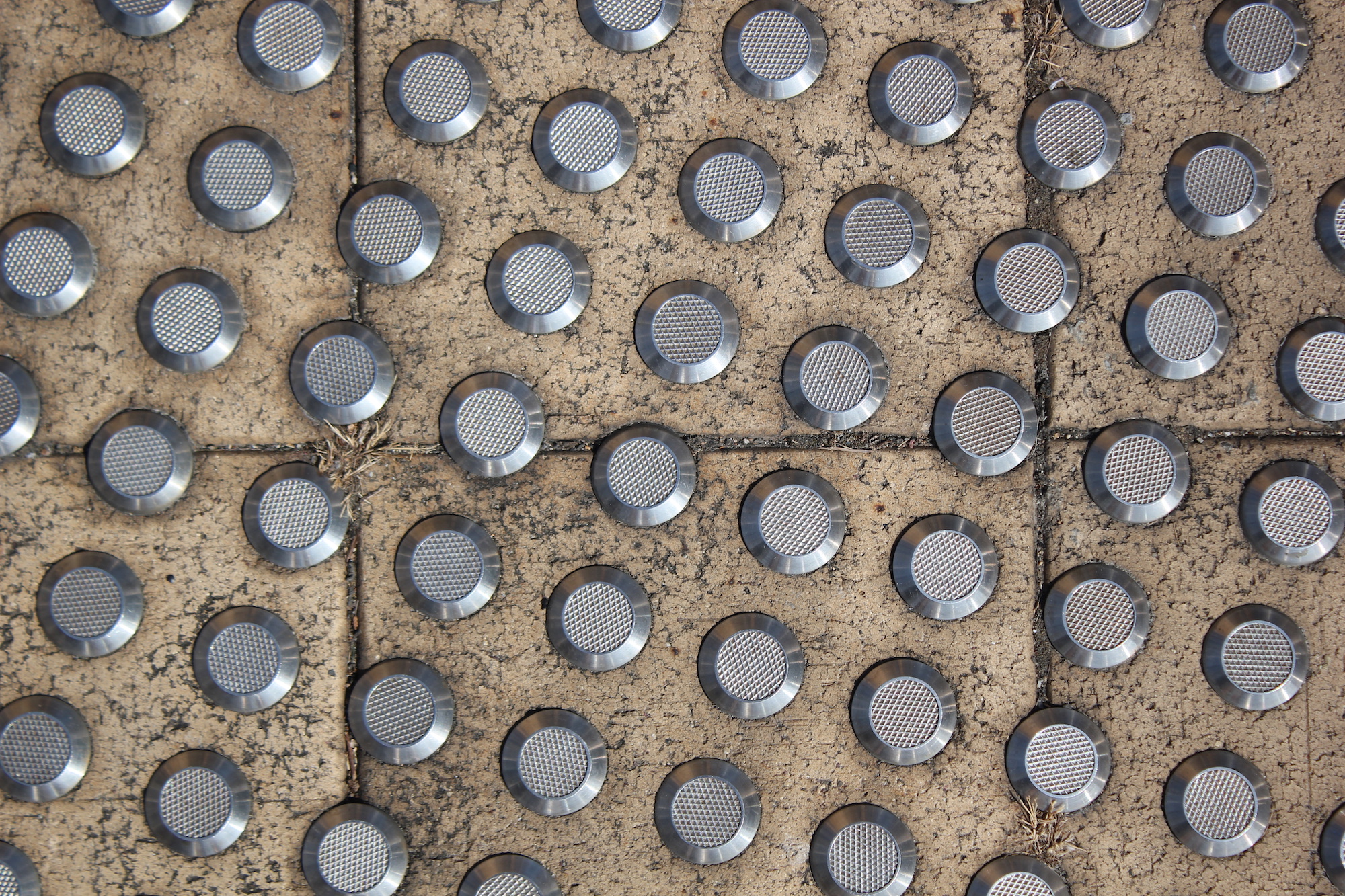 Like a cog in a machine, architectural studs might be small, but they play a crucial part in today's urban landscape – even more so with the need for Covid-19 social distancing.
Most people walking, cycling or driving around a town centre will be guided by an architectural or tactile stud without realising it. And yet they will most likely take an action as a result of it.
"Studs are most definitely one piece in the architect's arsenal that play a much bigger part than their size suggests," said Robert Hawgood, Managing Director of Studmarc, a leading UK provider of road, architectural and anti-skate studs.
Guiding and protecting places and people
"They are specified in new and existing streetscapes, commercial and residential developments to provide guidance and protection. And when I say protection, that can be anything from personal protection by marking out areas for pedestrians to safely walk, to physically preventing skateboarders from skating on and damaging property.
"Walk out on to any street. You'll see some pavements covered in a matrix of tactile studs to prevent pedestrians from slipping; acting as a warning for divisions between walkways and roads; or helping ensure social distancing by providing guidance on direction for shoppers, both indoors and outside."
Retrofitted into existing urban environments
Mr Hawgood said the ability to retrofit architectural and tactile studs into any urban or architectural environment makes them ideal for supporting Covid-19 social distancing.
He added: "Long-term measures are having to be put in place to ensure social distancing in public, private and commercial environments. As a result, property management companies, developers and architects are seeking ways to do this aesthetically.
"If you integrate architectural studs into an overall street furniture scheme, or retrofit them into an existing environment, such as a high street, offices, or residential areas, then you don't need to have unsightly, temporary systems, such as barriers, cones, etc."
The key uses of studs in the urban and architectural environment are:
Demarcation

Anti-skateboarding
Tactile
Road
How does this fit into existing and new projects, particularly when it comes to Covid-19 and social distancing?
Demarcation and tactile studs can be used to mark out boundaries, cycle paths, pedestrian pathways and specific areas such as outdoor eating spaces as well as for social distancing. They come in a variety of styles, such as cross-hatched, numbered, flush fitting, raised and anti-slip.
Anti-skate studs are designed specifically to protect buildings, architecture and furniture from skaters and other factors. Robustly designed, they are visible and are an aesthetically pleasing way to fit any anti-skateboarding solution. From bar studs to blades, corner guards to torpedo studs.
Road studs are used to mark out pedestrian crossings, parking bays and boundaries on road and pavement surfaces. They are quick and easy to retrofit, anti-slip and provide a long-life solution to demarcation.
Permanent solutions for the long-term
Mr Hawgood said enquiries and orders were coming from developers and property managers who wanted to retrofit such systems into existing places.
"Property owners and management companies can see that they need to begin looking at long-term solutions for social distancing. Whether in a commercial or residential environment," said Robert.
"The temporary measures are becoming damaged or unsightly and so permanent measures are needed. We are also working very closely with our sister company, Landmark Street Furniture, to integrate studs into new and existing streetscapes."
Studmarc is based near Newtown, Powys, where its team can be contacted on 01686 689198 or by email [email protected]. Its full range of studs can be found at www.studmarc.com.